"Preparing Users to Take the U.S. Citizenship Test"
About


Our goal of this project was to create a mobile application that assists U.S. immigrants with learning and reviewing materials to prepare for the citizenship test and allow users to successfully navigate and utilize the tools without technological or linguistic barriers. One of our main focuses of this application was to make the material more interactive and game-like, in contrast to the current solutions available.

So what does the citizenship test entail: It is made up of two sections: civics and English comprehension. For the civics exam, applicants must answer up to 10 questions verbally out of a possible 100 questions. These are questions about the US government, history, laws, and geography. The English evaluation requires applicants to read a short paragraph and write out answers to the questions. Although these are usually at a lower elementary reading level, they evaluate speaking, writing, and comprehension skills.

In collaboration with: Ana Benitez & Caitlin Stovall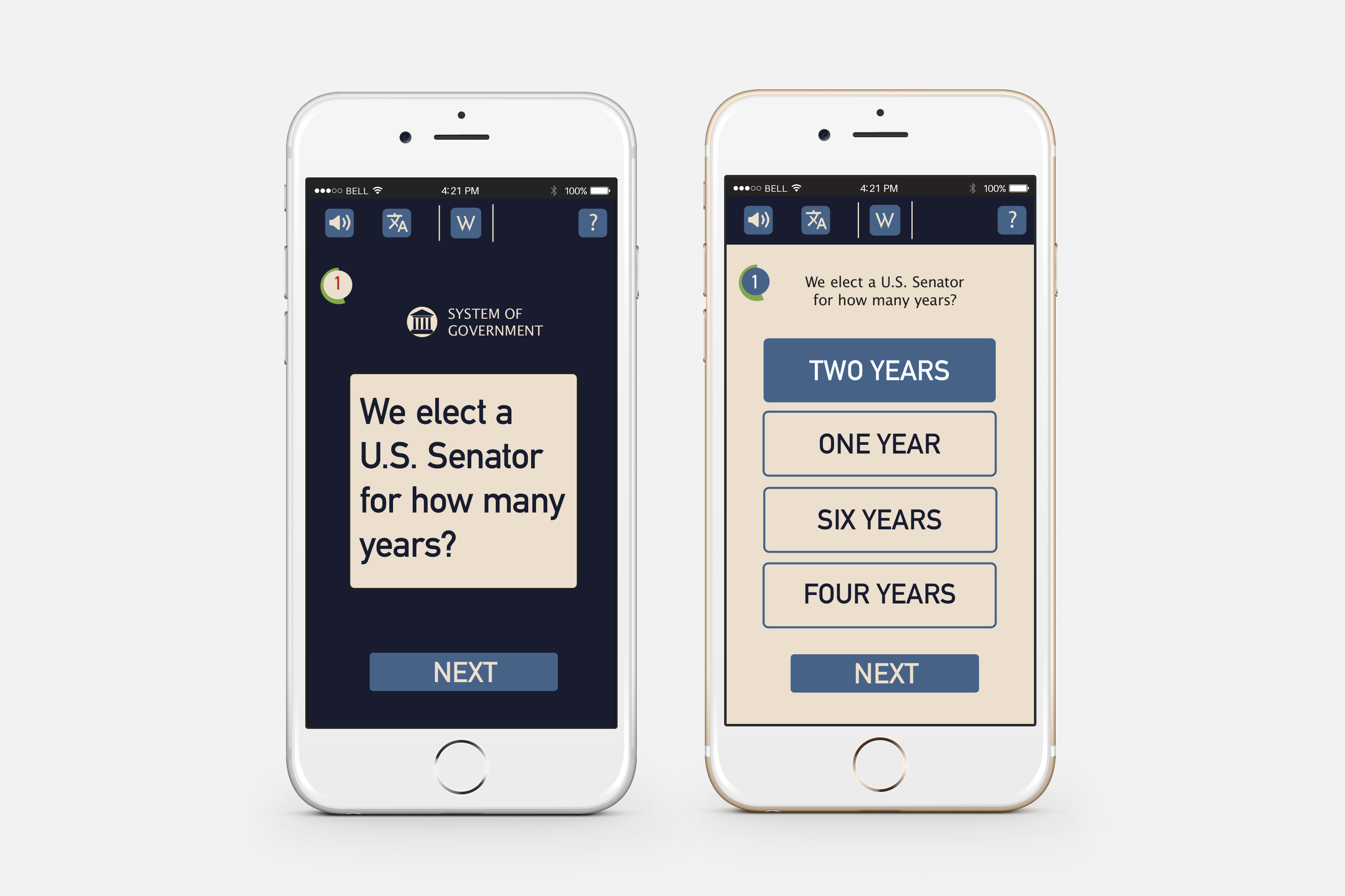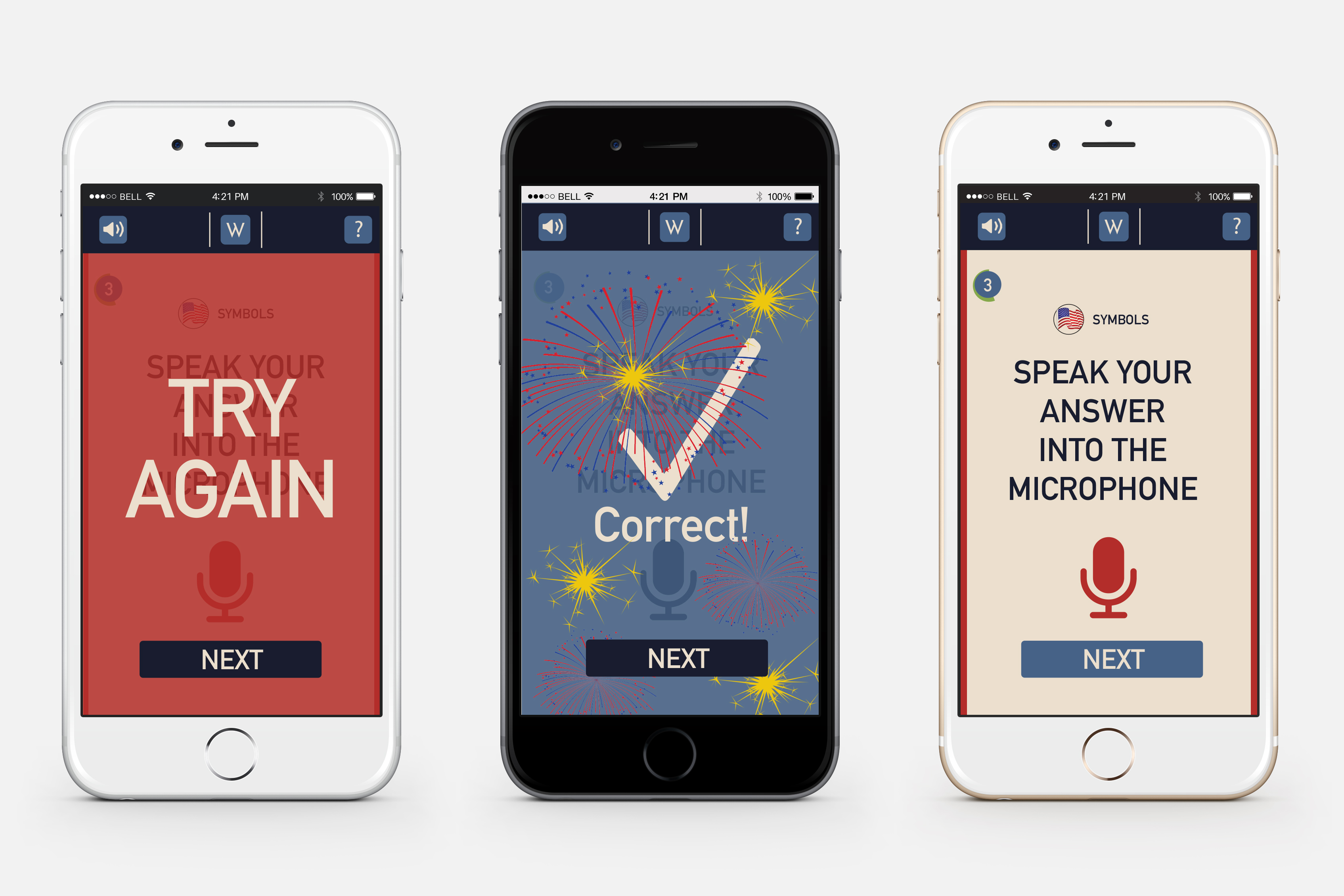 Civics

The Civics part of the U.S. citizenship test quizzes applicants on questions about the United States from history to government. In this section, there are three levels, the first being multiple choice and the last being listening to the question and then speaking the answer just like it would be on the real test.
Flashcards


The flashcard portion lets the user go through the civics questions and refresh their knowledge. This would be for a user that is fluent in English and knows the questions but just needs to freshen up on the answers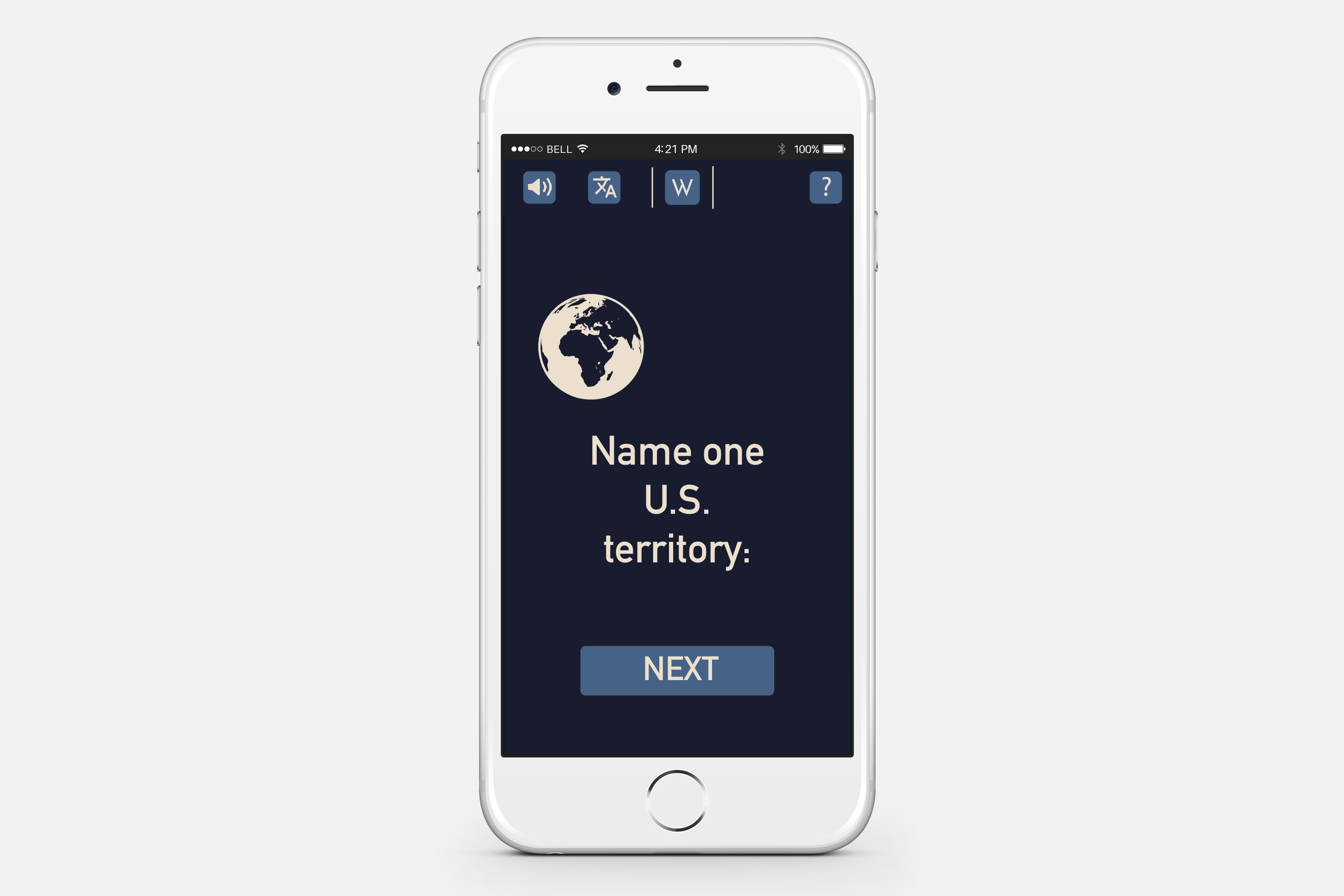 Reading Comprehension


This part of the citizenship test is written which for those who don't know the language this can be very challenging. The reading comprehension portion of the app has three levels; the first being a multiple choice and the last being a type in the answer part.
Other Screens


We the People app has many different areas including onboarding that lets the app know what questions to direct to you, a personal stats page where you can keep track of your progress, and a badges page that lets you see how far you have come.
Process


Through this project there were many ups and down but as a group we were committed to the cause. A lot of this app was created very analogue because we found doing this allowed for a more comprehensive look at this problem allowing us to come up with a clear solution.